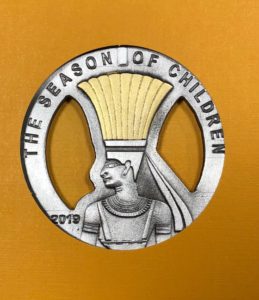 "With Nile Love… Anything is Possible"
Who We Are:
Daughters of the Nile is an International Fraternal Organization for Women 18 years of age or older, who are related by birth or marriage to a Shriner, Master Mason, Daughter of the Nile, or a Majority Member in good standing from a Masonic Organization for Girls. Founded in 1913 in Seattle, Washington, Daughters of the Nile now totals over 26,000 members in 139 cities throughout Canada and the United States. The members of Daughters of the Nile are proud of their long association with the Shriners International and their continuing support of the Shriners Hospitals for Children®.
Daughters of the Nile maintains two permanent endowment funds to benefit Shriners Hospitals for Children®. In the United States, the Daughters of the Nile Foundation is a non-profit public charity, while in Canada it is entitled the Canadian Trust.
Shriners Hospitals for Children® is a network of hospitals throughout the United States, Canada and Mexico that specialize in orthopedic conditions, burn injuries of all degrees, spinal cord injuries and cleft lip and palate conditions totally without charge to the children and their families.
Shriners Hospitals for Children® is not only renowned for its expertise in medical surgery and treatment of children, but also for their extensive research program through their affiliation with the leading medical centers in North America.